Summer Sidewalk Sale

July 21-23
Shop Local and find the best bargains at the Summer Sidewalk Sale & 2nd Kentucky St Marketplace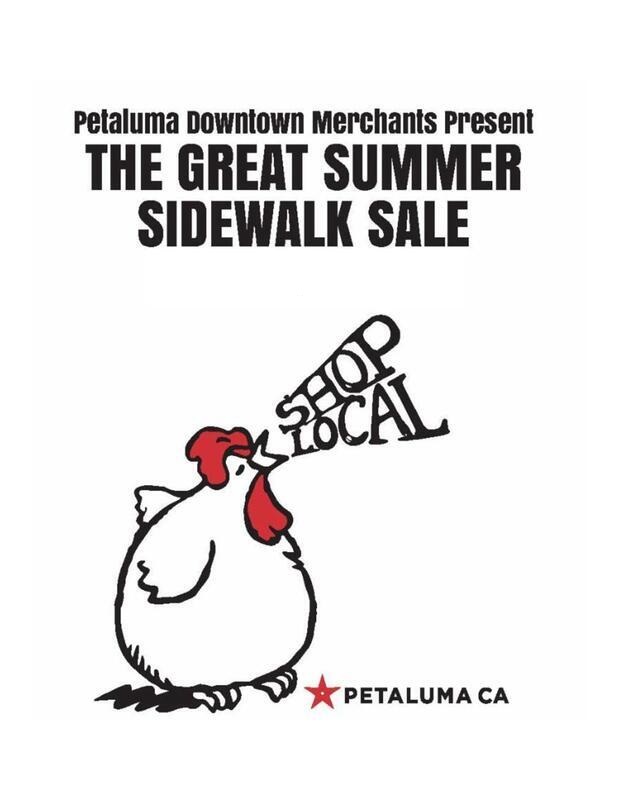 2022 Event Information:

Join us for the annual Downtown Sidewalk Sale, taking place Thursday, July 21 through Saturday, July 23, 2022 (some merchants will also be extending their sales through Sunday). On Saturday, July 23 we are holding the 3rd Outdoor Kentucky St Marketplace from 11am - 5pm. The marketplace will consist of downtown merchants and local makers with lots of interesting and tasty items. Kentucky St will be closed between Western & Washington with plenty of room to walk about freely.
Independent stores and restaurants are a vital part of the special character of Downtown Petaluma. The Sidewalk Sale is a perfect opportunity to do your part in keeping Petaluma retail alive and take home some great items at a fraction of the cost!

Join us for a stroll, grab a coffee, lunch, and enjoy a fun shopping experience at the
Downtown Summer Sidewalk Sale, Thurs-Sat, July 21-23
and the
Ke
ntucky St Marketplace on Sat, July 23.

2022 SIDEWALK SALE PARTICIPANT LIST COMING SOON!