2021 AGM and Board Elections
We invite all Petaluma Downtown Association and Business Improvement District Members

to attend our

Virtual Annual General Meeting
Wednesday March 10th at 6:00 pm
Zoom Invite to follow

Join your fellow PDA & BID Members to welcome short presentations from

The BID Committee

Karen Strolia - Petaluma Downtown Streets Team

2021- 2023 BOARD CANDIDATES

(Please review and vote below)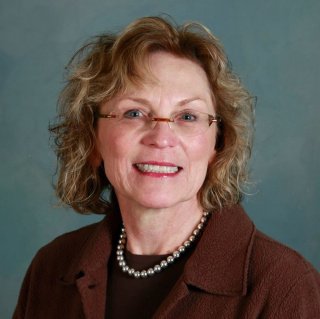 Karla Schikore - Incumbent

Karla has been very active in the Petaluma Downtown Association for over 20 years as a merchant and board member. She has served as Board President, Past President, Treasurer, & has chaired numerous committees including Marketing, BID, Merchant Events, fiduciary reviews, and has volunteered for all downtown events. Karla owned the downtown store Haus Fortuna for many years before taking her insurance license which she now does full time. Karla has an extensive background in all facets of commercial real estate, construction, project/property management practices, contract management, financial controls & has served on numerous boards throughout her career.
"I believe that Downtown Petaluma is a reflection of how a community sees itself and its future should be a vital concern for every citizen and business person in the community. A vibrant, prosperous, and attractive downtown will increase pride in the area and be a visible barometer of the well-being of the entire community."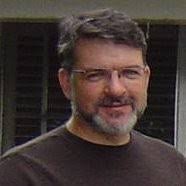 Jim Balshaw - Incumbent Jim owns Preferred Sonoma Caterers with his wife Amber. They founded the business in 1991, and Jim joined the business full time in 2003, leaving a corporate IT job as preferred Sonoma Carters became a busy full-time concern. From 2004 to 2008 Jim served on the PDA Board of Directors and spent one term as PDA President. Jim and his wife were founding members of the Art & Garden Festival and helped organize it for many years. Jim joined the board again in 2019 and is the current Treasurer. Jim has worked with the City to correct reporting and collection for the Downtown Business Improvement District, volunteered for many PDA events, and worked with the Executive Director to guide the organization into a strong position within the city of Petaluma.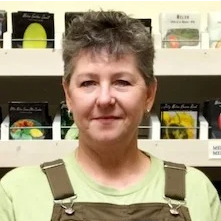 Ellyn Marvalwalla - Incumbent

Ellyn joined the Petaluma Seed Bank in 2011, from 2012 – 2015 she also served as the Livestock & Poultry Coordinator for The National Heirloom Exposition. In 2016 she traveled to Wethersfield CT to set up and launch the garden store at Heirloom Market @ Comstock Ferre. After the wildly successful first quarter of the new business, she returned home to Petaluma to take the helm at The Seed Bank and guide the store through a restructuring, and the move to its current location. Ellyn currenty serves on the events committee and believes that communities do best when they support each other, and when they work together for the common good.

Elizabeth Clary - Incumbent
Elizabeth is the Executive Director of Alchemia, an innovative nonprofit organization that connects artists with intellectual and developmental disabilities to their communities through the visual and performing arts. Since 2010, Alchemia has operated the Alchemia Gallery & Studios at 111 Kentucky Street. Elizabeth brings significant nonprofit, civic engagement, community outreach, and fundraising experience, having spent over 25 years in the nonprofit field and the past 17 years as a resident of Petaluma. Elizabeth has served as Secretary for the past two years on the PDA board and brings a voice to local business and works to strengthen partnerships between downtown merchants.

Leslie Goodrich - Incumbent

Leslie is the founder and owner of Lala's Jam Bar & Farm stand. Lesie has relished being part of this friendly and vibrant community since moving here in 2007. She is has been president of the Petaluma Garden Club, been on the Board of Directors of the Sonoma County Master Gardeners' Association and the Master Gardner. Leslie has extensive marketing and finance background and have dealt with the City of Petaluma's building and planning departments, Sonoma County Environmental Health, and the State of California department of Food and Drug. Leslie is an acitve member of the PDA events committee in creating opportunities for local businesses downtown and city wide to attact customers interest in being on the board is to further the Downtown Association's plans and goals for the future.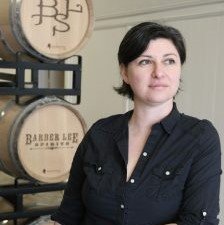 Lorraine Barber - Incumbent

I am the owner of Barber Cellars Winery tasting room in downtown Petaluma.
As a business owner, I am invested in the continued growth and success of Petaluma, which in no small part stems from a thriving downtown. As a board member of the Downtown Association over the past 3 years I have volunteered my time and energy towards the success of the downtown merchant/visitor experience and if re-elected to this position will continue to make this a primary goal.